What is PAGEE?
PAGEE is "Supreme high-end multi-function mobile Printer" that anyone can easily create stickers without using ink. With PAGEE's specialized papers such as Name sticker, Label sticker and others, users can simply printout stickers to meet their usage.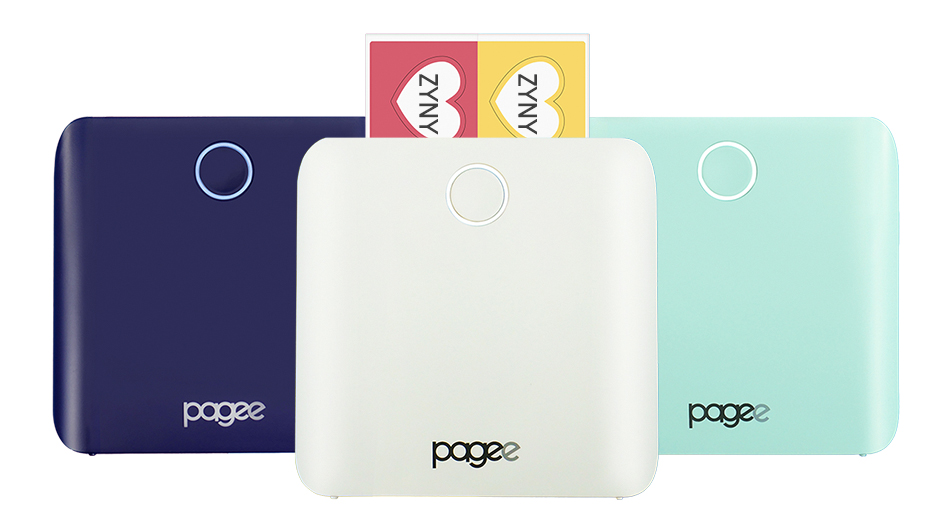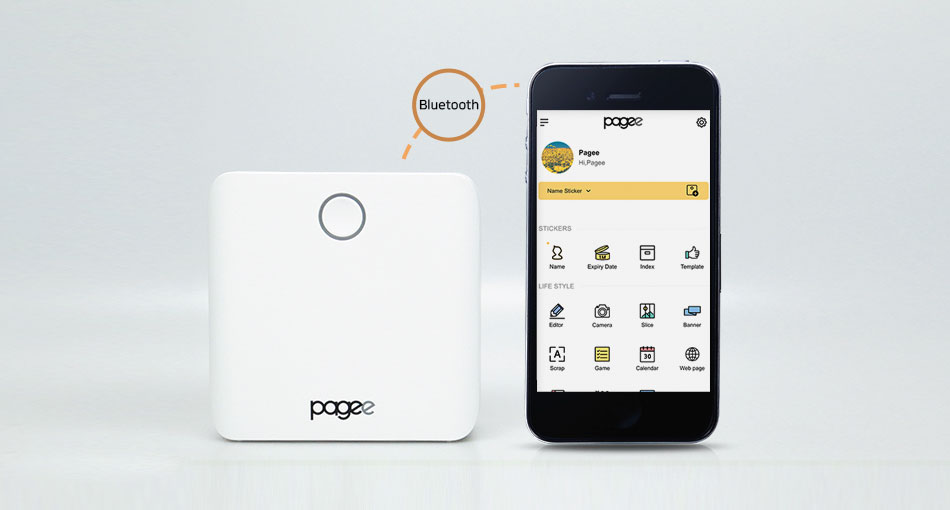 By connecting with Bluetooth, you can send your texts,images to your printer.
With the new 3 inch size, it can print image and text more accurate than ever.
By using smartphone powerbank function , users can recharge in emergency situation.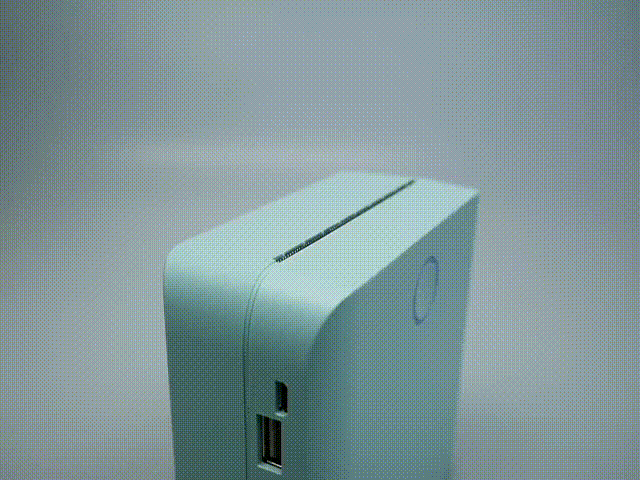 When replacing the paper, the sensor automatically adjusting the printing line.
By using thermal paper, you can print anything without ink.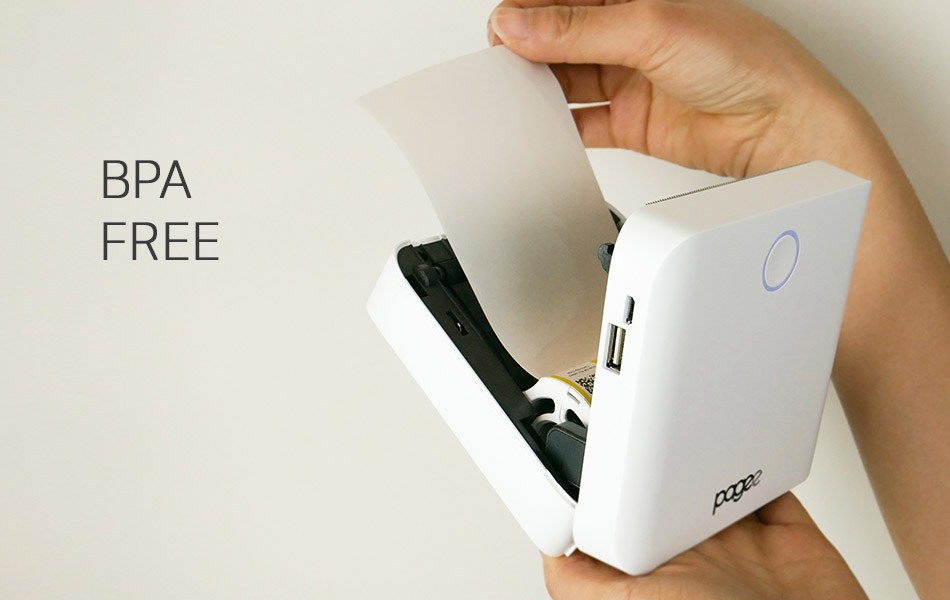 Non-detection Cerification for environmental hormone bisphenol A.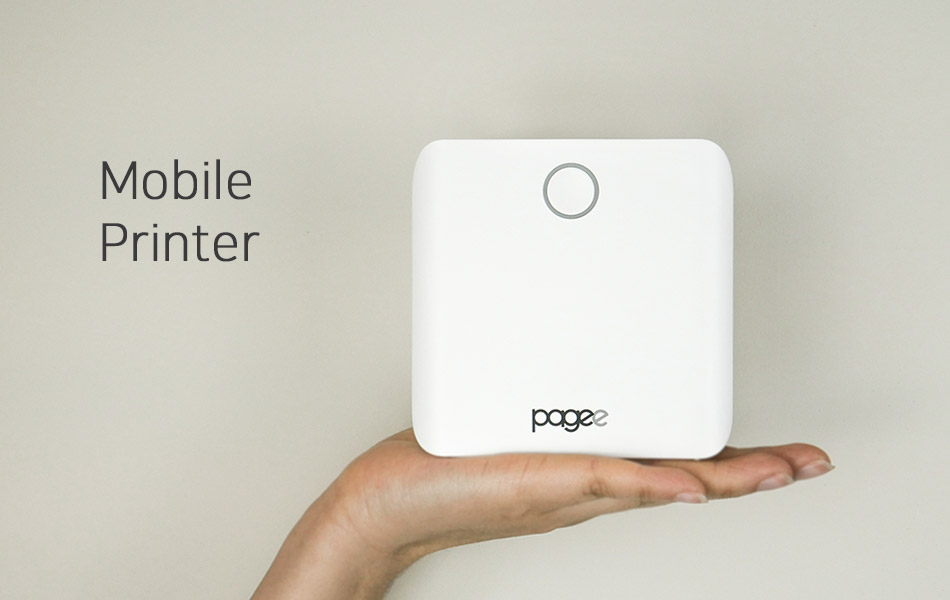 You can edit your images and text through study, sticker and daily page function for your need.